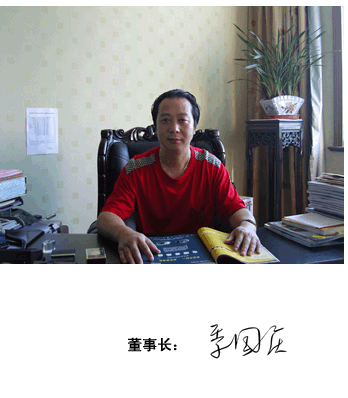 On behalf of our factory all the employees, I would like to express my sincerely gratitude to the friends who care and support our factory.
Youcheng is fully implement the development of science and education level. We constantly enhance the capability of independent innovation and learn advanced experience and innovative technology from all over the world.
Other ways: optimize the product structure, extend the industrial chain, constantly improve the technological content of products, expand production scale and enhance their core competitiveness force.
Youcheng is engaged in developing recycled economy, promoting the fine management, saving energy, lowering the production cost, respecting the raw nature and construction and building eco-friendly enterprise.
Youcheng people basic rules are doing the things seriously, treating people sincerely, purchasing greater instantly and developing without end. That is also the spirit of developing Youcheng. We believe faith moves mountains and we will still work hard to constantly seek first-class quality and service, and create a warm and cheerful, sincere cooperation, pioneering and win-win atmosphere.
We sincerely welcome all the friends from different fields and over the world to visit our factory and seek both developments.